Data → Insights → Action
Identifying and Reducing Healthcare Waste
Waste in the U.S. healthcare system is $760 billion to $935 billion annually, or 25% of total medical spending.1  Health organizations are increasingly applying lean principles to operations in order to achieve the patient care, operational efficiency and staff satisfaction goals of the Quadruple Aim.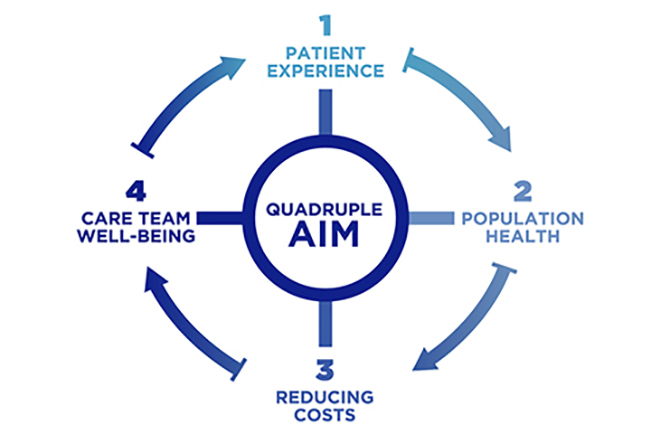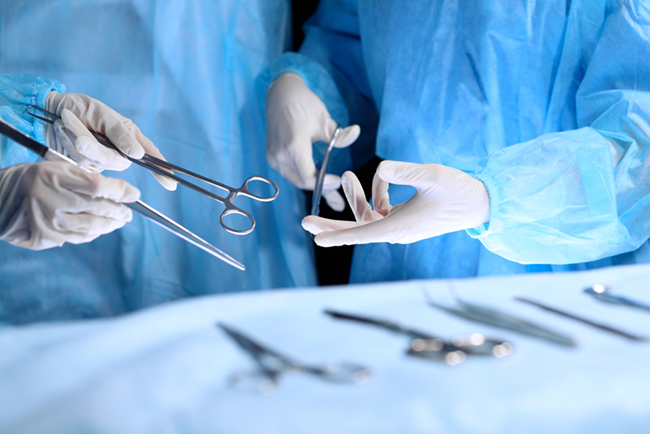 Instrument Quality and Readiness is Critical to Patient Care

Operating room services account for almost 1/3 of healthcare spending. Hospitals continuously seek opportunities to control expenses, reduce waste, and improve cost per case ratio. Operating room delays and interrupted surgeries are not only frustrating to clinicians but can also cost from $7 to over $100 per minute.2 Equipment malfunction is the leading cause of OR delays.3 An optimized sterile processing function incorporating an adequate instrument inspect, repair, and replace activity can minimize intraoperative instrument defects.
Extensive Analysis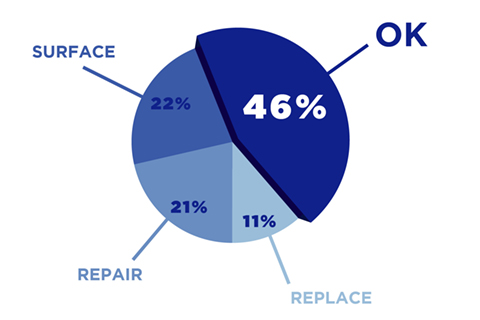 Aesculap's extensive analysis of over 2.7 million instruments found that less than half of all instruments in circulation are fit for use.
Through intensive water and steam analysis, our team of experts found that 95% of facilities have some form of water quality issues.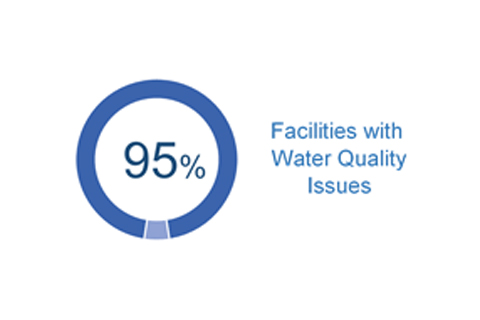 The QuickScan® Analysis by Aesculap can provide your facility with a baseline assesment of not only your instrument condition but also water and steam quality and equip your SPD team to meet the increasing demands of the operating room.
Efficient Processes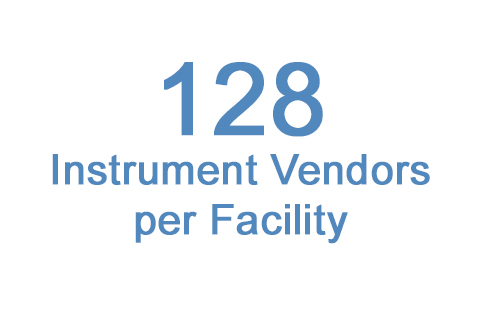 Aesculap Surgical Asset Management professionals have identified 128 different instrument manufacturers per site. This proliferation of vendors unnecessarily adds complexity to the sterile processing and perioperative process and invites errors. Asset Analysis by Aesculap is an extensive review of the surgical instrument fleet.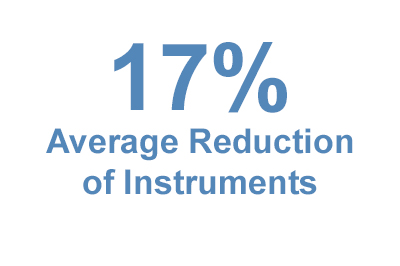 Aesculap's process has enabled our healthcare partners to reduce their instrument trays by an average of 17%* driving much needed efficiencies in the perioperative process and delivering significant cost savings via waste reduction and the right-sizing of instrument fleets. Through a collaborative, clinically-focused, and patient-centered process, Asset Optimization by Aesculap allows your organization to reduce, restructure, correct, and standardize the assets with your facility and health system.
QuickScan Analysis
The QuickScan Analysis is an intensive baseline assessment of surgical instrumentation and reprocessing practices in the Central Service Department (CSD) and the Operation Room.  Aesculap consultants conduct an on-site analysis of instrumentation and reprocessing practices.
Asset Analysis
The Asset Analysis is a qualitative and quantitative examination of your surgical instrument fleet.  Aesculap consultants perform an expanded, on-site instrument fleet analysis tailored to meet your facility's needs. It may include:
Inventory of instrument set titles
Set Contents Inventory including the generation and/or verification of instrument set count sheets
Inventory of back-up inventory
Asset Optimization
The Asset Optimization is the process to standardize, optimize and containerize surgical sets and contents. Our experts facilitate individual sessions with surgeons and OR staff to collectively standardize and optimize surgical instrument configurations.
Process Optimization
The Process Optimization continues the improvement of quality, efficiency and value of Surgical Asset Management within the CSD and the OR. Consultants will assist with the implementation of outlined recommendations to help you achieve your goals and apply proper surgical asset management practices.
Fleet Management
Through on-going collaboration and partnership we formulate a long-term, Asset Management Program to help achieve your clinical and financial goals. With the challenging and evolving healthcare market, Aesculap works with you to achieve your strategic initiatives.
Case Studies
Surgical Asset Management in Action
St. Luke's University Health Network reduced waste through downsizing its surgical instrument inventory by 17 percent, saving at least $150,000 in annual reprocessing costs without affecting patient service.
Maximizing Instrument Fleet Efficiency
In a study of 10 health systems over the past five years, Aesculap found hospitals had far more surgical instruments than were regularly used, and they could save both time and costs by optimizing their instrument fleets. The average results are staggering.
Proven Success
"Aesculap's model was customer focused. It gave our surgical nurses and technicians the opportunity to spend quality time with our surgeons to decide on ideal set contents."
Patricia Coggan, RN, MSN
Nursing Director, Surgical and Procedural Services
San Francisco General Hospital
"The ultimate goal is to improve our quality, and we've already seen amazing results. I've been very impressed with Aesculap. In my mind, our relationship is what we want to emulate for all other corporate relationships."
Joe Pinto
Vice President – Network Operations
St. Luke's Health Network
Asset Management Consulting
1 Waste in the US Health Care System: Estimated Costs and Potential for Savings William H. Shrank, MD, MSHS1; Teresa L. Rogstad, MPH1; Natasha Parekh, MD, MS2
2 Childers CP, Maggard-Gibbons M. Understanding costs of care in the operating room. [published online February 28, 2018] AMA Surg. doi:10.1001/jamasurg.2017.6233 
3 ECRI Institute PSO Database 2018