Our Approach
Good surgical asset management improves efficiencies and surgical instrument quality throughout the perioperative workflow. Aesculap utilizes a unique and methodical process created to balance clinical, operational and financial outcomes.

Expert consultants apply industry best practices and process improvements to improve the various aspects and overall lifecycle of surgical instruments as it pertains to Central Sterile and Operating Room utilization. Aesculap consultants identify the root cause of issues and assist the customer with hands-on implementation of customized solutions.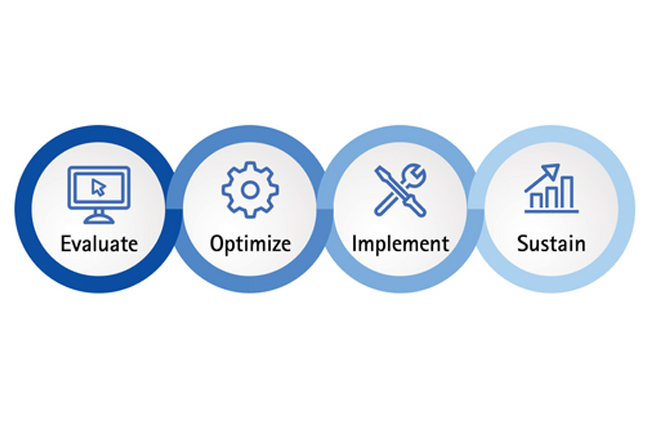 We Know Surgical Instrument Quality
2,700 Consulting Projects
2.5 M Instruments Analyzed
4.2 M Instruments Reduced
Our process eliminates unnecessary instruments from surgical sets reducing inventories by an average of 17%.
This allows organizations to:
Avoid wasted hours and dollars from reprocessing unutilized instruments 
Ensure the Operating Room gets the surgical assets they need on time 
Reduce operational and clinical variation 
Prepare operations for compliance with industry standards

The Surgical Asset Program at a Glance
QuickScan® Analysis
The QuickScan Analysis is an intensive baseline assessment of surgical instrumentation and reprocessing practices in the Central Service Department (CSD) and the Operation Room. Aesculap consultants conduct an on-site analysis of instrumentation and reprocessing practices.
Asset Analysis
The Asset Analysis is a qualitative and quantitative examination of your surgical instrument fleet. Aesculap consultants perform an expanded, on-site instrument fleet analysis tailored to meet your facility's needs. It may include:
Inventory of instrument set titles
Set Contents Inventory including the generation and/or verification of instrument set count sheets
Inventory of back-up inventory

Asset Optimization
The Asset Optimization is the process to standardize, optimize and containerize surgical sets and contents. Our experts facilitate individual sessions with surgeons and OR staff to collectively standardize and optimize surgical instrument configurations.
Process Optimization
The Process Optimization continues the improvement of quality, efficiency and value of Surgical Asset Management within the CSD and the OR. Consultants will assist with the implementation of outlined recommendations to help you achieve your goals and apply proper surgical asset management practices.
 
Fleet Management
Fleet Management facilitates greater focus on patient care by ensuring instrument tray uptime all without upfront capital requirements.
Key elements of Aesculap Fleet Management include:
Instrument Set Inventory Management
Instrument Condition Monitoring
Asset Repair, Refurbishment and Replacement
Optimization Sustaining Programs to include: Tracking, Reporting and Key Performance Indicators
Asset Management Consulting