Cranial Fixation Solutions
Aesculap offers a full range of products for the fixation of cranial bone flaps and fractures. With everything from double-sided fixation, to plates, screws and storage trays, Aesculap is the solution for all of your cranial fixation needs.
Surgeries of the brain and spine are among the most delicate and demanding procedures in the field of medicine. As a neurosurgeon, you expect excellence from the instruments and devices you use to treat your patients. Aesculap's exacting standards and commitment to quality have made us a trusted choice for neurosurgeons worldwide. From initial incision to complete closure, our treatment solutions will help you to provide outstanding patient care.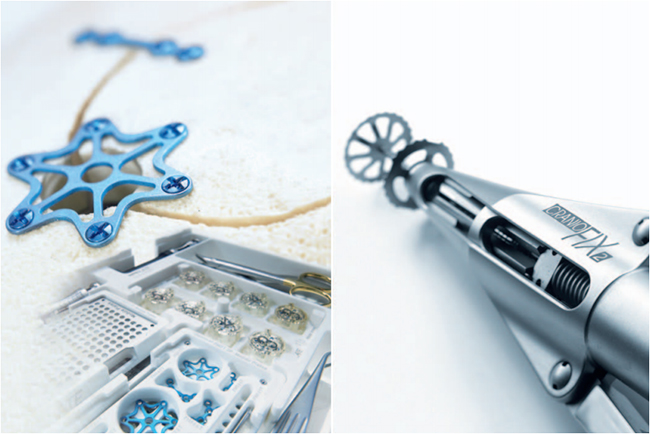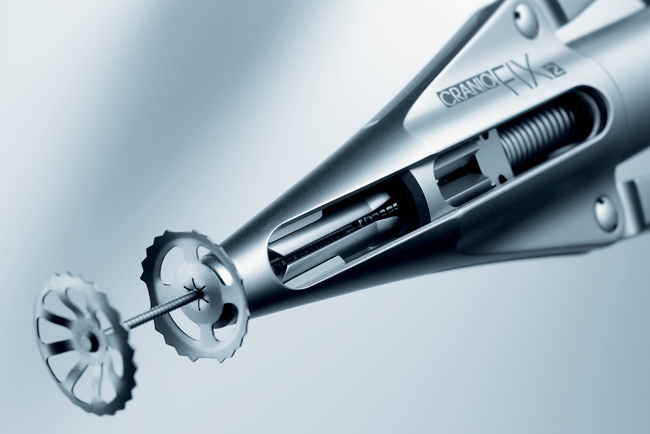 CranioFix® 2 Titanium Clamp System
As the first double-sided fixation system on the market, the CranioFix System revolutionized neurosurgery by giving neurosurgeons a way to achieve maximum flap stability while saving valuable time in the operating room.
Aesculap improved on its history of success with the next generation of cranial fixation, CranioFix2. With the CranioFix2 System, bone flaps are fixed in less than two minutes. Over 3.5 million successfully implanted clamps have helped patients in more than 60 countries.
Advantages
Fast and easy application
Excellent reliability
Brilliant stability
Extraordinary smooth and safe operation
Indication

Fixation of craniotomized cranial bone flaps
Fixation of fractures at the brain skull
Properties
Well-known implant-material (Titanium alloy)
High bio-compatibility
MR-conditional
CranioFix® Absorbable Fixation System
CranioFix Absorbable is a double-sided bone flap fixation system that provides secure cranial fixation upon implantation, but absorbs into the body over a period of 24 to 36 months. This system supports the complete osseointegration of cranial flaps in both pediatric and adult patients.*
Advantages
Integrated strain-relief mechanism 
Instrument-free application 
Smooth flat surface of low-profile implant 
No cleaning, reprocessing or sterilization
Indication
Absorbable fixation system for cranial bone flaps
Properties
No artifacts regarding postoperative CT or MR imaging 
Sterile packaging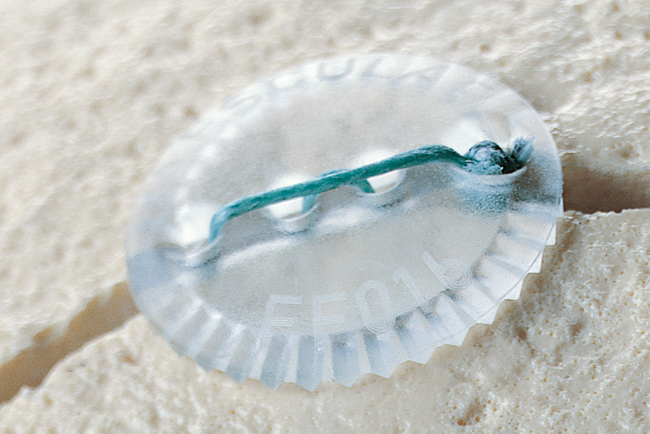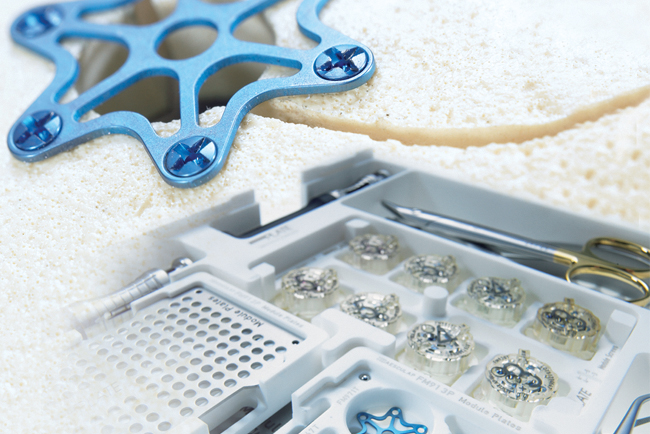 Neuro Plating System
The universal and reliable plates and screws solution. 0.4mm plates and screws made of titanium with the highest pull-out force when compared to market leading systems.* Neuro Plating System has an excellent connection between screwdriver blade and screw, and a battery powered screwdriver allows for fast screw insertion.
Advantages
Small palpability due to low profile
Covers a wide range of indications in cranial fixation
Easy and smooth screw insertion
Indication
Selective trauma of the cranial skeleton, cranial surgery, and reconstructive procedure
Properties
MRI examinations using magnetic fields of 1.5 and 3.0 Tesla do not present an additional risk to implant wearers