The Future of Microscopy is Looking Up
Rethink Your Microscope
In surgery, millimeters matter. Seconds matter. Precision matters. Imagine a surgeon working more comfortably and the surgical team viewing the same crystal clear, ultra high definition image at the same time. Imagine improving surgical workflow efficiency and training. Aesculap Aeos digital microscope is that innovative platform.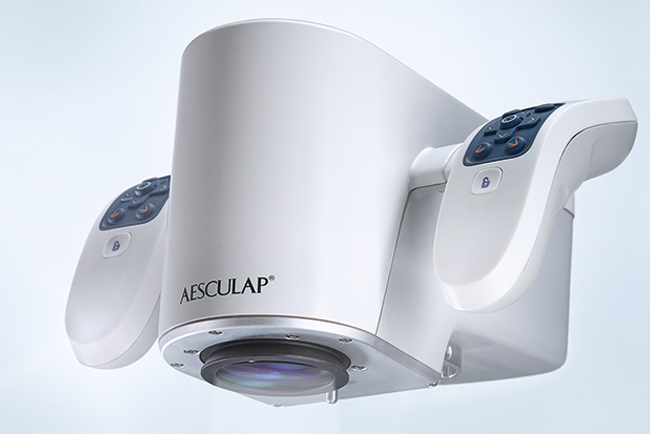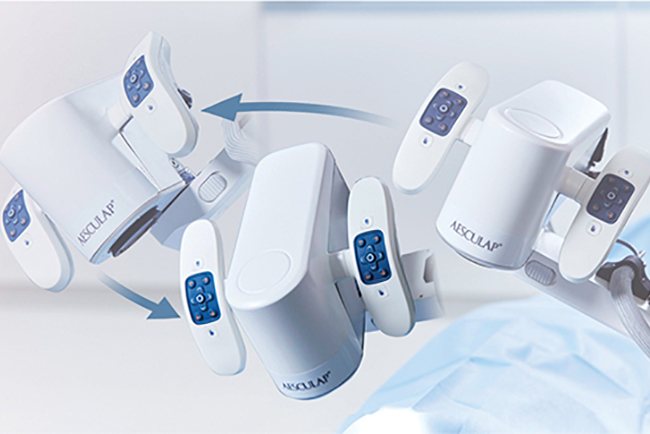 Rethink Your Future
Robotic-assisted, precise repositioning places the camera head exactly where it needs to be and when the surgeon needs it there. The fully digital platform allows for additional integration and functionality to be added in a simple software update. 
Rethink Your View
The surgeon and entire OR team view the same images at the same time, on an immersive 3D 4K HDR 55" monitor. Aesculap Aeos digital microscope supports multiple screen functionality, which allows flexibility in monitor placement, ensuring each person has an optimal view.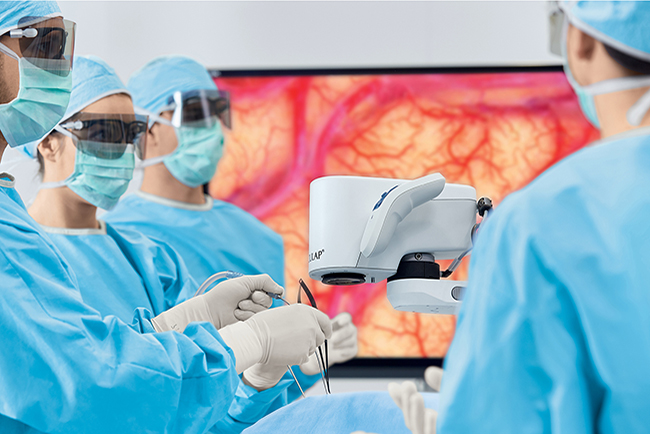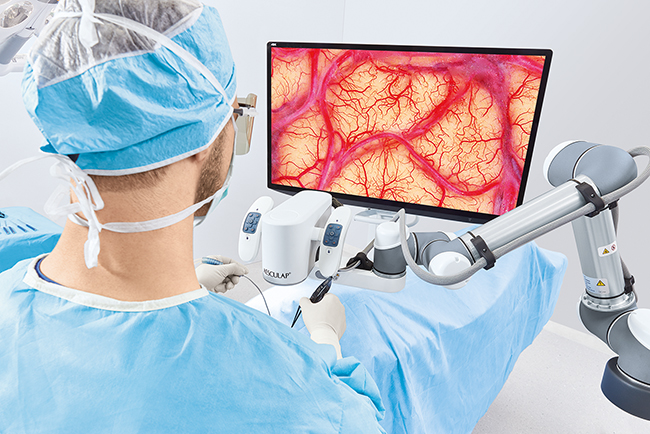 Rethink Your Position
Aesculap Aeos digital microscope allows heads up surgery and frees the surgeon from the microscope ocular tether. The surgeon, not the microscope, determines the ergonomics.