MiniPort Trocar System
The trend towards ever decreasing incision size is driving the demand for smaller diameter instruments. The Aesculap MiniPort Trocar decreases incision size by approximately 30 to 40% compared to a typical 5 mm system. 1
The MiniPort trocar is compatible with our 3.5 mm laparoscopic instrument line as well as other 3.5 mm instruments.
1Data on file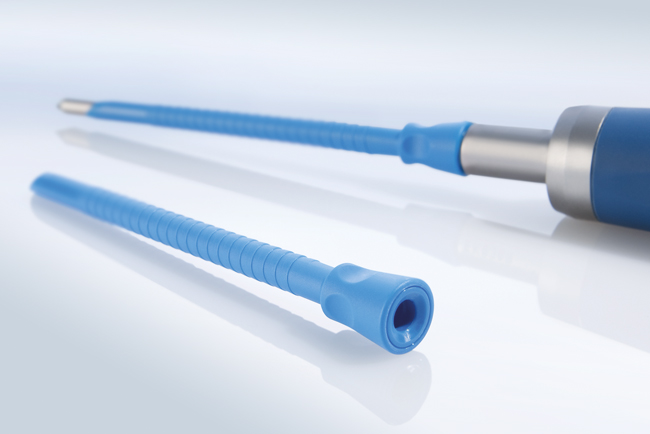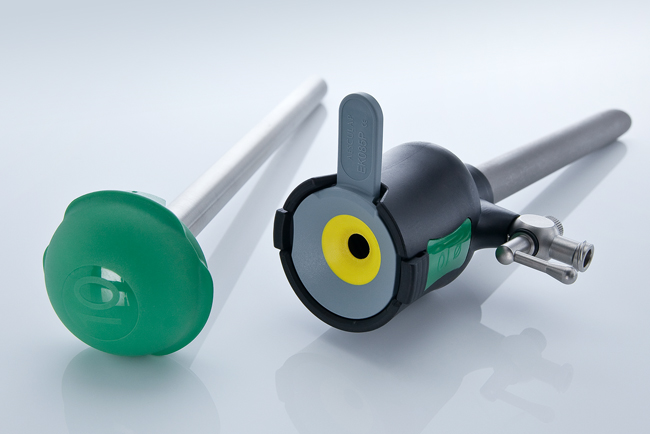 Reusable Trocar System
The exceptionally lightweight, low profile and ergonomic design of the Aesculap reusable trocar system provides hospitals with a cost-effective alternative to disposable trocars. We offer a comprehensive selection of rigid and flexible options.
Rigid trocars come in four different diameter sizes (3.5, 5, 10, and 12 mm) and three different lengths (60, 110, and 150 mm), as well as smooth or threaded versions with or without a stopcock
Flexible trocars allow for the insertion of curved and specialty jaw patterns and are available in 7 mm and 13 mm diameters
Single-Use Trocar System
Sterile packaged trocars are available when you need them, providing increased intra-operative efficiency. Our single-use trocar system comes in 3.5, 5, 10, 12 mm single-use sleeves with dilating trocar pins and/or complete trocar sets available in different lengths.