Challenger Ti-P Multifire Clip Applier
Aesculap offers several high-performance laparoscopic ligation solutions that provide value to your facility. Our pneumatically powered Challenger Ti-P Multifire Clip Applier decreases the need for intraoperative clip reloads, reducing waste and cost compared to single-fire clip appliers.
Unique diamond-shaped clip texture maximizes clip adherence to prevent slippage
Reusable applier is modular for easy decontamination
Single-use clip cartridges available in Small-Medium and Medium-Large clip sizes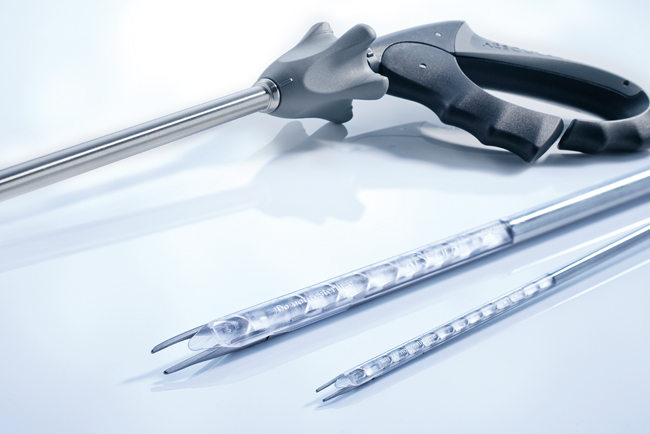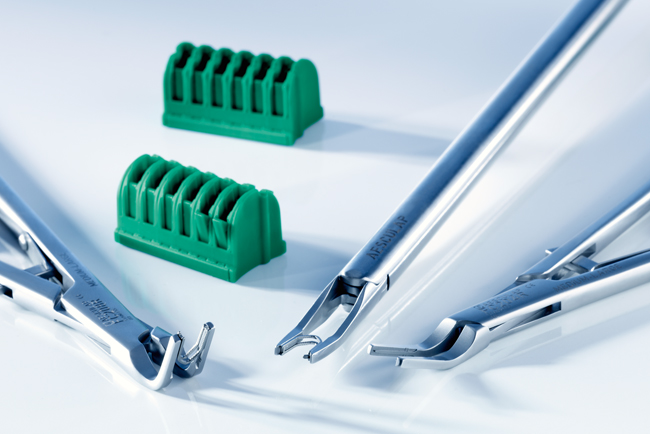 DS Ligation Clip System
Our innovative DS Ligation Clip System provides significant cost savings in laparoscopic appendectomies, without compromising security.
Cost savings of up to 75% per procedure in laparoscopic appendectomy compared to endomechanical staplers*
"Double clip" design acts like a fenestrated grasper for a firm hold on tissue, stabilizing the clip against axial dislodgement
Innovative extra-large clip designed with closure of the appendix and mesoappendix in mind
*Data on file
Traditional Single-Fire Clip Appliers
Aesculap traditional single-fire clip appliers are a reliable and cost-efficient solution for open or laparoscopic surgery.
Rotation knob allows for single digit, unlimited rotation of applier shaft
Proven chevron shape provides a tip-to-tip closure, helping to ensure the containment of vessels and tissue
Color coded system allows for easy identification of clip size