Small Incision, Fast Recovery1
From new innovations in advanced energy to high-precision instrumentation, we offer a broad spectrum of laparoscopic instruments that enable minimally invasive surgery in a variety of specialties.
Designed hand-in-hand with our clinical partners, Aesculap instruments combine superior craftsmanship with modern design, making us the instrument of choice for minimally invasive surgery around the globe.
Our portfolio of laparoscopic instruments includes a comprehensive range of reusable, reposable and single-use instruments and trocars as well as ligation clip appliers, endoscopes and advanced energy solutions.
1McKernan JB, saye WB. Laparoscopic General Surgery and Med Assoc Ga. 1990; 79:157-159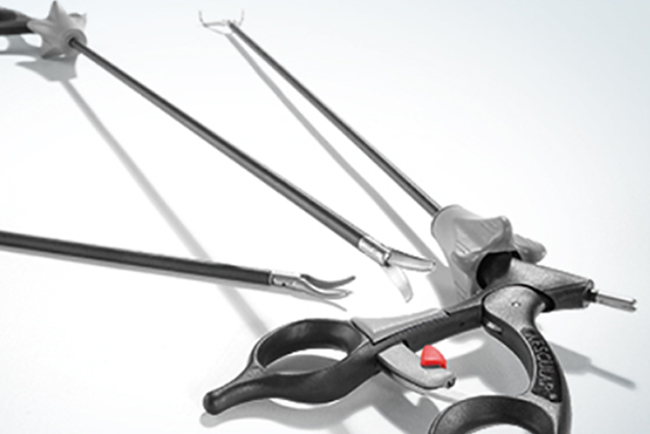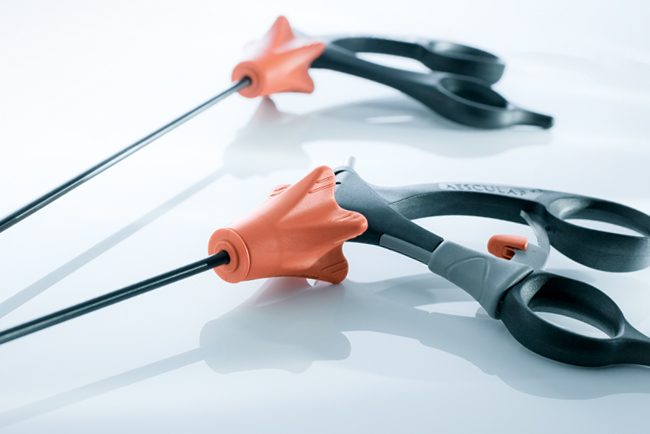 Reusable Minimally Invasive Instruments
Aesculap offers an extensive selection of laparoscopic instruments for even the most complicated minimally invasive procedures. Instruments are available in both modular and single-piece configurations as well as standard and bariatric lengths.
The unique design of our modular instrumentation allows each instrument to be fully disassembled for effective cleaning and decontamination. All modular instruments are validated to be sterilized while fully assembled, which means the laparoscopy set is ready-to-go as soon as it reaches the OR.
Our line of minimally invasive instruments includes more than 100 jaw patterns of reusable scissors, graspers and dissectors available in both monopolar and bipolar formats.
Laparoscopic Slide Lock Graspers
Aesculap signature slide-lock graspers are designed to provide the highest level of tissue grasping properties, available in both atraumatic and retraction jaw patterns. Choose from single and double-action jaw models, as well as rotating and non-rotating shafts.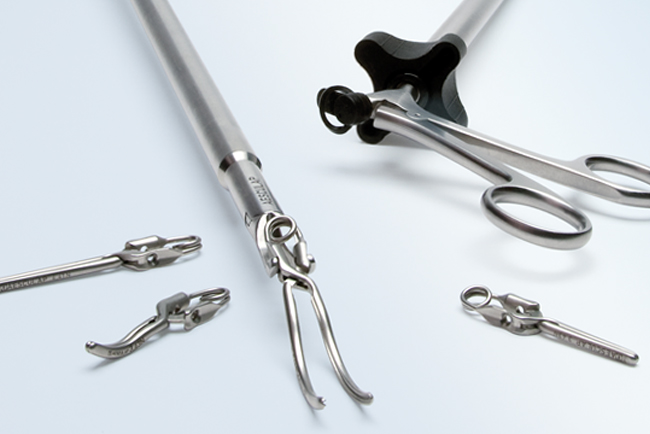 Specialty Laparoscopic Instruments
Our specialty instrumentation line includes a comprehensive selection of vascular clamps, including deployable bulldog clamps for advanced laparoscopic urological procedures, as well as various other instrumentation to support a variety of clinical specialties, such as gynecology.
Laparoscopic Reposable Scissors
Reposable scissors combine a reusable handle with a disposable scissor shaft, providing the guaranteed sharpness of a disposable laparoscopic scissor with the cost savings of a reusable instrument. Sharp blades for every procedure help ensure optimal surgical performance, all while generating up to 45% cost savings over fully disposable laparoscopic scissors.1
1Data on file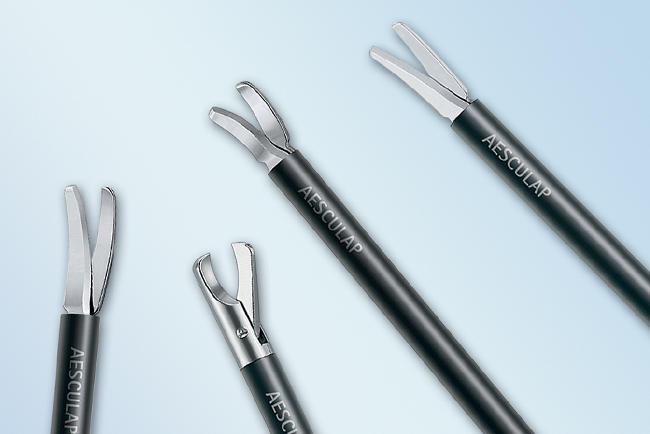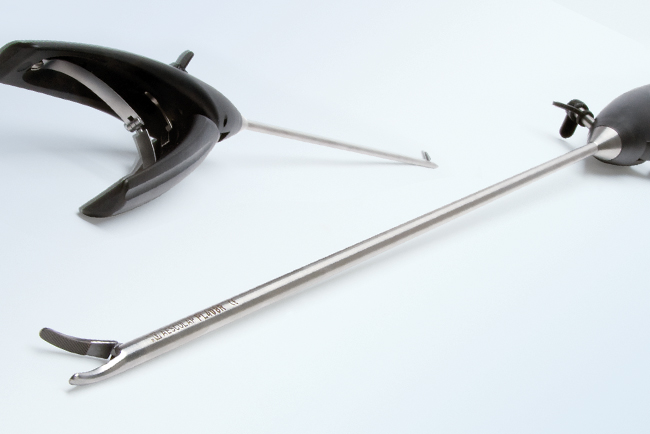 Laparoscopic Axial Needle Holders
With a revolutionary ergonomic handle design, Aesculap needle holders were created to provide superior balance and surgeon comfort. The powerful Tungsten Carbide jaws maintain a firm grip on even the finest needles and the thinnest suture. Needle holders are available in multiple jaw designs as well as 31 cm, 37 cm and 42 cm instrument lengths.
Laparoscopic Storage Solutions
Aesculap is the market leader in sterile containers. Our storage rack for MIS instrumentation provides safe containment for up to 18 laparoscopic instruments and trocars during transportation, reprocessing and storage.
Laparoscopic Instrument Solutions