Micro Forceps and Needle Holders
Your practice is unique, which is why our diverse portfolio of stainless-steel micro instruments for coronary surgery is also offered in titanium or the non-reflective NOIR™ coating.  Many of our micro instruments are enhanced with one of our high-performance technologies:
Dia Dust™ micro forceps and needle holders are coated in a fine layer of diamond dust that hardens the working surface of the jaw for improved durability 
DUROGRIP™ micro needle holders are made with high-quality tungsten carbide inserts that are designed to provide a safe hold on every needle
In addition to our premium cardiovascular micro instrumentation, we also offer a variety of specialty instruments and retractors for minimally invasive and open coronary surgery.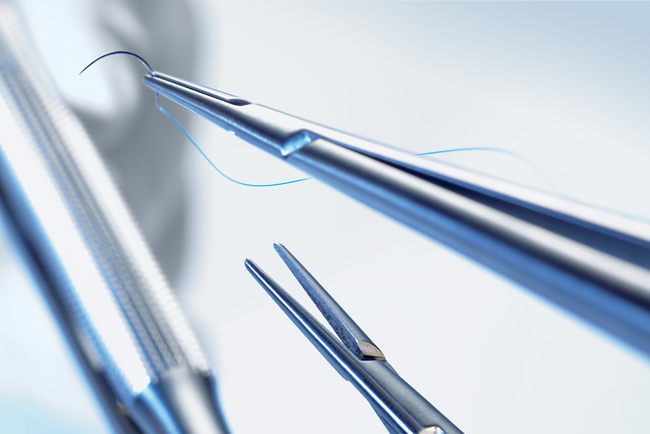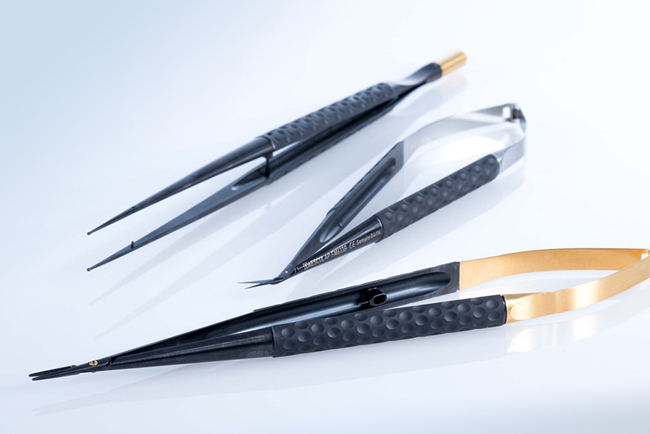 NOIR™ Supreme Micro Instruments
The non-reflective NOIR coating is six times as hard as normal instrument steel, providing increased resistance against both wear and corrosion for micro needle holders, forceps and scissors. 
Dia Dust Coating – fine layer of diamond dust coating hardens the working surface of the jaw
Patented Joint Closure – new joint connection supports instrument stability
Patented Locking Design – additional guide pin for the lock enables reliable locking in any position
Titanium Micro Instruments
Titanium instruments provide incomparable operating sensitivity through light-weight handling. With a non-reflective finish and ergonomic design, the titanium instrument line offers you unsurpassed instrument control, comfort and performance. Titanium needle holders and forceps are available in in three different lengths – 185 mm, 210 mm and 230 mm.
Ergonomic design 
Color-coded instrumentation for easy identification
Non-reflective surface finish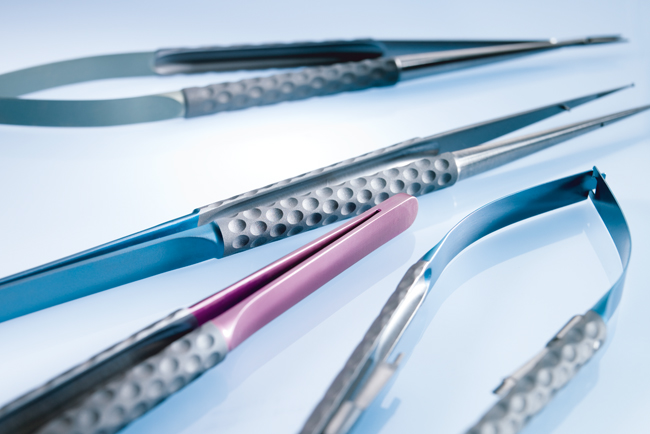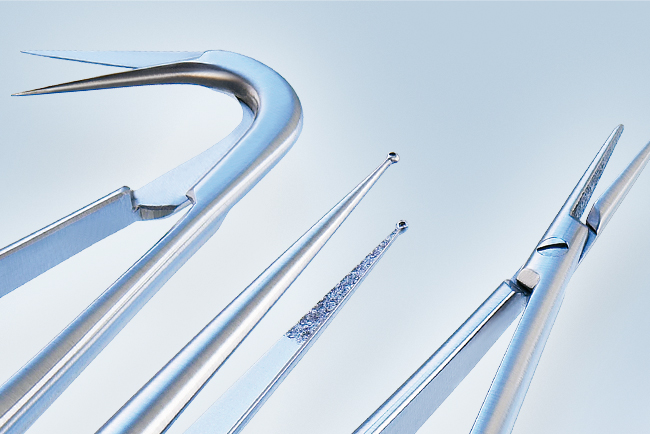 Micro Instruments in Stainless Steel
Excellent micro instruments with high pattern consistency results in a light weight and highly resistant design.
Large choice of forceps, needle holders and scissors
Choice between flat handle and round handle
Scissors with different blade lengths and in different blade angles
Forceps with different tip designs
Needle holders for sutures 11/0 to 2/0, with and without catch